With OSHA scissor lift certification, scissor lifts are a safe and dependable way for workers to carry out their job duties. However, when workers aren't qualified and do not know how to use them correctly, a scissor lift can pose a serious safety risk to workers. Employers have to make sure their employees are fully trained to use scissor lifts to ensure safety and avoid serious injuries or fatalities. In this article, you will learn about the process of obtaining OSHA in-person or online scissor lift certification, its importance, and its benefits to provide a safe, secure, and comfortable workplace for individuals who are working in maintenance, construction, and industrial sectors.
Introduction to OSHA Scissor Lift Certification
Employees' and co-workers' safety and security must be the priority of employers and business owners. To ensure the safety of employees and their co-workers, scissor lift certification is required. It aids employees to be fully knowledgeable about how to effectively use scissor lifts to avoid hazardous incidents associated with operating them. Scissor lift certification aids in maintaining a safe, secure, and productive work environment by limiting potential consequences associated with poor qualifications. If employees aren't highly qualified and trained to properly use scissor lifts, recognize potential hazards, and act in emergencies it will lead to various potential consequences including overhead crush, electrocution hazards, and other serious injuries that can lead to death.
OSHA Training Requirements
OSHA has specific training requirements for scissor lifts that trainees have to be familiar with. Highly recommended training programs must guide trainees to inspect and maintain equipment properly, use personal protective equipment correctly, and take all the necessary precautions and safety procedures while following OSHA's regulations. The OSHA scissor lift training course is one hour long and covers topics such as how to identify hazards, how to operate the equipment, how to protect yourself from falls, how to stabilize the lift, how to position it, and what to do in an emergency.
OSHA has various requirements associated with scissor lift operations. OSHA requirements for fall prevention are that all scissor lifts must have guardrails, and workers have to be fully aware of how to prevent falls and accurately position and secure the guardrail. OSHA requirements for lift stability require employees to avoid collapsing and tripping over incidents by ensuring scissor lifts are in stable condition while requirements for lift positioning require workers to correctly position scissor lifts to prevent injuries and hazardous incidents associated with falls and tipping.
As for scissor lift harness requirements, workers need to attach a safety lanyard that has to be firmly attached to a specific point on the lift to their safety harness. This will protect workers from injuries or fatalities due to falls. These OSHA requirements for scissor lift training are vital to fully educate trainees to prevent injury and minimize property damage through hazardous incidents involving the operation.
Choosing a Training Provider
Choosing a reputable and experienced training provider is very important to ensure a high level of qualifications. To select well, you have to consider some essential points including reputation, trainer credentials, course formats, topics covered, training material quality, and costs. A training provider that provides OSHA-approved scissor lift certification courses must be reputable and certified with credentials to assure their proficiency. The course must offer trainees the chance to join in-person or online training courses to pick the ideal format depending on their schedule.
The training course has to cover plenty of topics associated with scissor lift operations to ensure trainees are fully qualified to maintain a secure workplace. Materials have to be of high quality and identical to the ones trainees will be exposed to in real life to ensure they are highly qualified while rates have to be reasonable and cost-effective. By considering these important factors, workers and employers will be able to choose a reputable and experienced training provider that offers OSHA-approved scissor lift certification courses.
Training Course Content
According to OSHA, scissor lift operators have to be certified, licensed, and highly trained to ensure their proficiency in using scissor lifts without causing hazardous incidents. Whether you want to gain an in-person or online scissor lift certification, there are specific key topics that must be included in the training course. First, you will be introduced to the importance of scissor lift safety. Then, you will learn about the different types of scissor lifts. Next, you will be introduced to OSHA standards. Then, you will learn the pre and post-use inspections associated with scissor lift operations to ensure safety.
In the course, you will learn to follow safety procedures to assure your safety before, during, and after the operation. Finally, you will be introduced to specific and crucial precautions to take to prevent common hazards linked to scissor lift operations including falls while learning how to act in emergencies. Through comprehensive training programs, participants will be highly trained and qualified with the proper knowledge and skills to operate scissor lifts safely without putting others in danger. To ensure trainees are ready to operate, their skills and knowledge are examined by professionals to ensure their qualifications.
Training Assessment and Certification
After training and educating participants on how to properly use scissor lifts and how to prevent and act in emergencies, the next step is assessing competence. Trainees will undergo written exams and practical evaluations to make sure they are fully prepared to operate a scissor lift. Written exams test trainees' knowledge and information while practical evaluations test participants' skills and how they will act in real-life situations.
When you successfully pass the course, you have to obtain the OSHA scissor lift certification card to prove to your potential employers you are qualified and have gained all the proper training that complies with the latest OSHA standards. A valid card will be one of the main reasons to enhance job prospects by ensuring applicants' proficiency. To acquire an OSHA scissor lift card, you have to enroll in an OSHA training course and complete it whether in-person or online. You have to pass the final assessment to download your completion certificate and wait for your OSHA card to arrive.
Renewal and Continuing Education
Under OSHA regulations, scissor lift workers have to retrain and renew their certifications every three years to assure their proficiency and qualification. They have to gain in-person or online scissor lift certification to understand how to properly use scissor lifts to prevent accidents and hazardous incidents that can put individuals' lives in huge danger. Additional training is required in specific situations such as insufficient employee performance, having new equipment, tasks, procedures, or the workplace being changed.
Getting an online scissor lift certification isn't the only thing workers have to do. They have to continue learning and educating themselves by watching videos, reading books and articles, and being exposed to the latest techniques to enhance their skills and gain more information to ensure a safe and secure workplace. Scissor lift workers also have to keep themselves updated with the best and latest practices and safety regulations to ensure the compliance of their training programs with the new regulations and standards while staying updated with new technologies and safety procedures to maintain secure work environments.
Benefits of Scissor Lift Certification
Obtaining an OSHA scissor lift certification whether in-person or via online training courses is very crucial for many reasons. OSHA certification increases job opportunities, enhances workplace safety, helps comply with legal requirements, and reduces injuries and accidents associated with scissor lifts. Having an OSHA certification aids greatly in enhancing job prospects by ensuring applicants' proficiency and their training compliance with the latest regulations and standards while meeting legal obligations.
Certified workers are highly required to meet legal obligations, assure workplace safety, and reduce the rate of hazardous accidents by gaining the proper training compared to uncertified and untrained workers. By receiving the right training, learning how to utilize scissor lifts professionally, taking all the necessary procedures and precautions, and understanding how to act in emergencies, OSHA scissor lift certification improves workplace safety by reducing hazardous accidents and injuries related to scissor lift operations that can lead to death.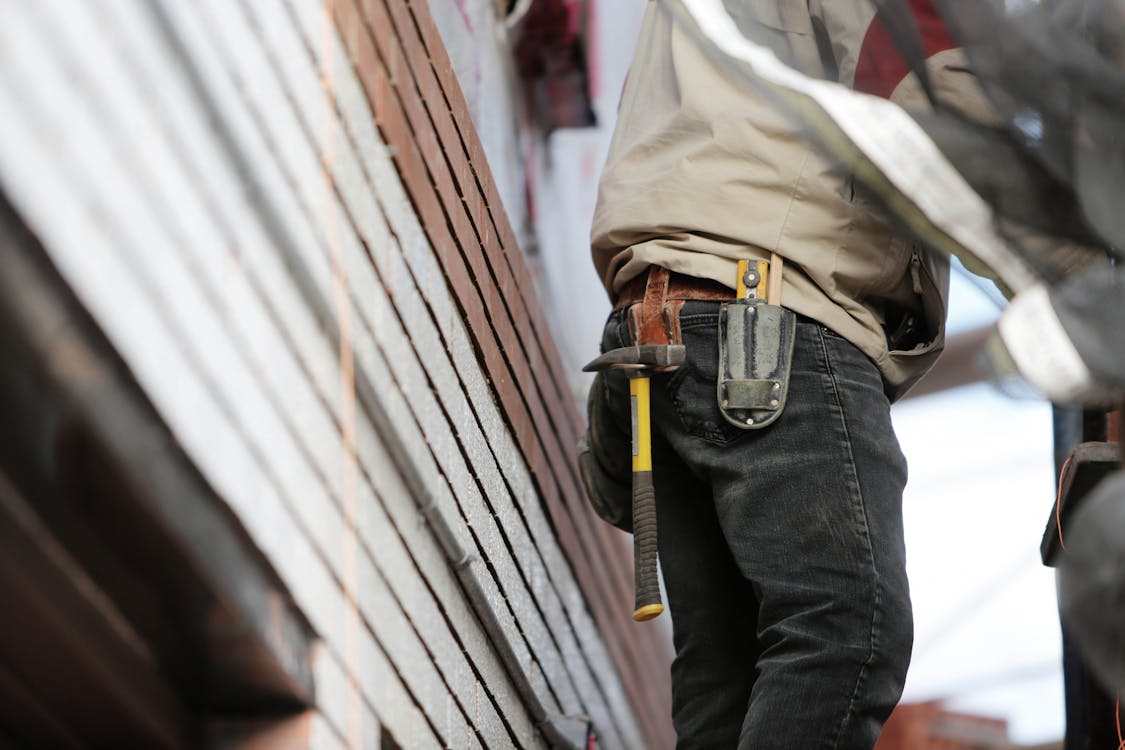 Conclusion
OSHA scissor lift certification is required in construction projects, maintenance, and industrial sectors to meet legal obligations and assure suitable, safe, and secure surroundings for workers by reducing hazardous incidents while increasing job opportunities. It aids in limiting hazardous incidents that can lead to serious injuries and even death. With OSHA-specific training requirements, workers will be fully qualified and experienced to utilize scissor lifts while keeping their and co-workers' lives safe. Certified workers will be able to identify hazards, properly use equipment, aid in fall protection, professionally act in emergencies, and take all the necessary procedures. Along with choosing a reputable training provider, it's crucial to keep training to gain confidence and more skills and stay up-to-date with new techniques and regulations. With scissor lift training, you will ensure a safe and comfortable workplace while avoiding hazardous incidents that can lead to crisis.