Keeping up to date with the latest medical practices is crucial for your profession as medical procedures continue to develop. This article will walk you through the process of renewing your NRP (Neonatal Resuscitation Program) certification, covering the process, prerequisites, and resources you'll need.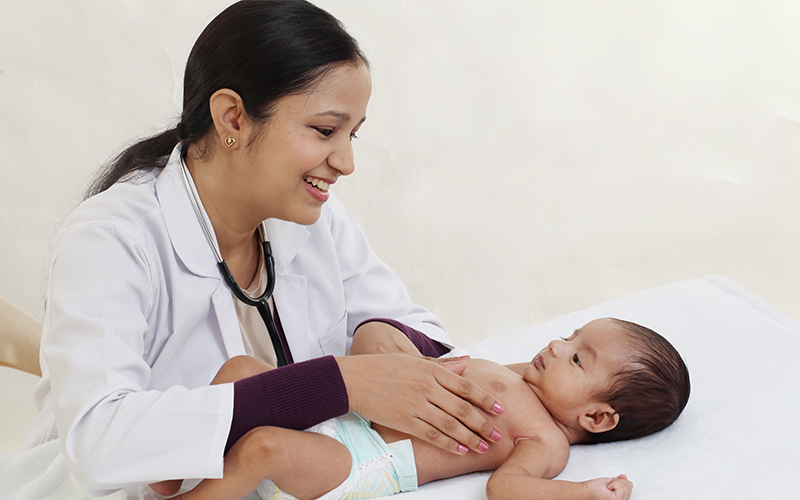 Overview
You will be more equipped as a medical professional to care for newborns experiencing cardiopulmonary emergencies if you are certified in neonatal resuscitation. In basic terms, it will enable you to improve results and potentially save lives. Medical practitioners' employment options and professional development may be bolstered with a Neonatal Resuscitation certification.
Certification in the Neonatal Resuscitation Program (NRP) is essential for healthcare workers involved in infant care because it guarantees they have the necessary abilities to respond successfully in emergency situations. NRP certifications, however, often expire after a specific length of time, and renewal is required to keep the credential.
To find new and better ways to treat patients, research and medical knowledge continue to develop at a fast pace. To help you deliver care that saves lives, it's essential to renew your Neonatal Resuscitation certification every 2 years and keep up to date on the most recent and best practices.
NRP certifications normally last two years. To ensure timely renewal and avoid potential legal consequences, keep note of your certification's expiration date. If you do not renew your NRP certification before it expires, your certification will lapse and you will no longer be recognized as a newborn resuscitation specialist.
To care for newborns, many healthcare facilities and organizations need their workers to have current NRP certification. You may be ineligible to work in specific roles or departments if you do not have a valid NRP certification. In some situations, providing care to newborns without a valid NRP certification may have legal and ethical ramifications, especially if you are involved in neonatal resuscitation treatments.
Understanding Renewal Requirements
Specific conditions must be met in order to renew your Neonatal Resuscitation Program (NRP) certification, and these requirements may change based on the certifying organization or institution.
You will typically need to finish an NRP renewal course in order to maintain your NRP certification. The renewal course is typically more condensed and focuses more on updates and refreshers than on thorough neonatal resuscitation instruction.
Practical skills are an essential part of maintaining your NRP certification. There's a good chance that you'll practice and be tested on practical skills during the renewal course. This could entail practicing techniques for managing airways, using a bag mask for ventilation, and doing chest compressions to newborns. The effectiveness of your performance of these abilities will be evaluated by the instructors.
Ensure that you fulfilled any requirements stipulated by the certification organization. Common criteria include completing the initial NRP course successfully and maintaining certification without letting it lapse. Each certifying institution may have its own unique guidelines and standards for recertification. There may be requirements for extra courses, certain documentation, or renewal deadlines.
Different organizations may have different renewal procedures, including the American Heart Association (AHA) and the American Academy of Pediatrics (AAP). It's essential that you understand and adhere to these guidelines if you want to keep your NRP certification intact.
Common Challenges During NPR Renewal
Stress brought on by time constraints is a typical issue. Plan ahead and plan your renewal far before the expiration of your certification. Online classes are one flexible option that many organizations provide, which may be more practical for working professionals. You can finish the academic element of the renewal on your own timetable by taking these online courses.
Despite the fact that renewal fees are normally non-negotiable, some businesses may offer financial support or reimburse you for the renewal charge. Don't hesitate to ask your institution if there is any support available. It is worthy to note that online courses appear to be more affordable, with a cost of $150 on average.
You might experience anxiety, as NPR is a vital medical procedure that must be performed delicately. Practice and preparation can help ease your anxieties if you are nervous about the hands-on skills evaluation. Engage with the education department at the institution providing your NPR renewal course. On-site resources, counseling, and even NRP renewal course material may be provided. The assistance of your organization might make the renewal process easier. You might also benefit greatly from hearing about the experience of other healthcare professionals.
NRP guidelines evolve over time. Stay updated by reviewing new rules on a regular basis, attending pertinent conferences, and using online resources. This will guarantee that you are adequately prepared for the renewal course as well as any written exams.
Summing Up
As a medical professional, you have a duty to renew all your licensing, educate yourself on new practices, and commit to saving others. Renewing your NRP certification is more than simply a responsibility; it is a commitment to the well-being of our society's youngest and most vulnerable members. By investing in your own education and skills, you are contributing to the larger effort to protect the health and future of babies in need. Remember that the time and effort you put into this process will result in numerous opportunities to save lives and make a difference in the world of neonatal care.
Find all of Pacific Rim Safety's courses
here.